What are the differences between a duvet and a comforter, and how do you choose the right one for your bed? The right answer is based on what's most important for you. Both duvets and traditional comforters will keep you plenty warm with their own unique benefits. Which one is right for you depends largely on your preferences. We'll dive into duvets vs comforters so that you can choose the right one for you.
Overview of Duvets
Need a protective covering (duvet cover)

Duvet cover is easy to wash at home

Duvet comforters need to be dry cleaned

Easy to update the duvet cover, and the style / look of your bed

Designed to be used without a top sheet
Overview of Comforters
Comforters do not need a cover

Can be washed at home or at a dry cleaner

Typically larger than duvets and have more side hangover

Need to buy an entire new comforter to change style

A top sheet is required

Comforters can be layered with quilts and blankets
Duvets vs Comforters
While duvets and comforters provide a similar functionality, there are some pretty significant differences that lead people to have strong preferences. There are a few questions that will help you figure out what is right for you.
Do you love a fluffy comforter?
Duvets tend to be much fluffier than comforters so if you love the big fluffy comforters that are frequently used in hotels, you should be looking at duvets. While comforters aren't as fluffy, they are still very warm and cozy!
How much overhang do you like?
Comforters usually have more bed overhang than duvets. If you like more coverage for the sides of your bed a comforter is typically a better option. Though you can find duvets with significant overhang, these are less common.
How important is it to easily wash your comforter?
If you think you'll need to frequently wash your comforter, a duvet is a great option. Duvets have separate covers so it is easy to take off and wash the cover. Comforters don't have separate covers so they are more difficult to wash (and it is why they require a top sheet).
How frequently do you update your style?
If you like to change the look of your bedroom frequently, a duvet is a great choice. Since duvets require covers, you can swap out the covers and affordably and easily update the look and style of your bedroom. If you don't plan to update the style of your bedroom, either a comforter or duvet will work fine.
Are you usually rushing to make your bed?
Duvets are designed to be used without a top sheet or other layers (blankets, quilts) so if you're typically in a hurry to make your bed a duvet might be a better option.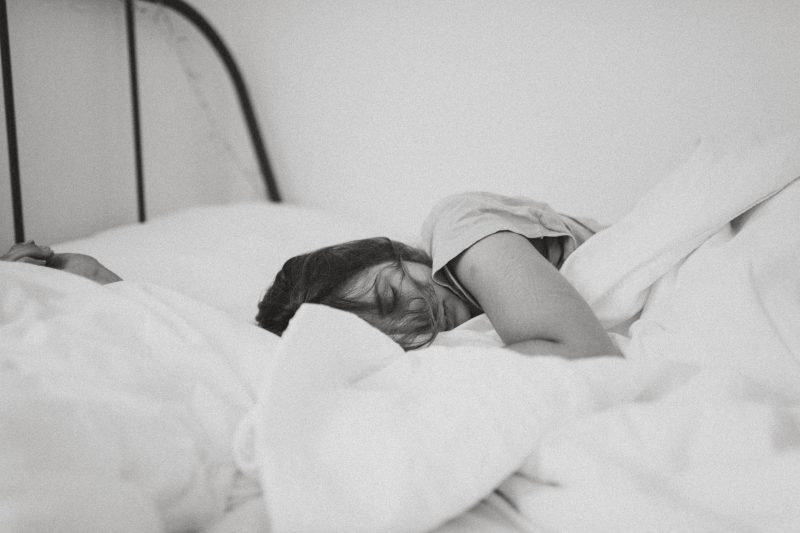 What is a duvet?
A duvet is a comforter that goes inside of a duvet cover and is typically filled with down but can be filled with synthetic materials that also offer excellent insulation. Due to their down or synthetic filling, duvet comforters tend to be lighter and fluffier than their traditional comforter counterparts.
Since they are so well insulated, duvet comforters can be very warm – people frequently have summer and winter duvet comforters so that they don't sweat all night in the summer. Duvet comforters tend to be light colors, like white or beige, since they go in a duvet cover – this prevents a darker color from showing through on a duvet comforter.
While this seems simple there can actually be a bit of confusion about what a duvet is. Duvet actually translates to "down" from French though in the United States, "duvet" and "duvet comforter" are used synonymously.
What is a duvet cover?
A duvet cover is a protective layer that goes over your duvet (also called a duvet comforter) in order to protect the down comforter from body oils and dirt as well as add decorative accents to your bedroom. Basically a duvet is a really big pillowcase for your down comforter.
Duvet covers are great for people who like updating their decor and accents frequently as it is easy and relatively inexpensive to change your duvet covers out. All you have to do is pull off the old duvet cover and throw on a new one and you can give your bedroom a fresh new feel.
Another advantage of the duvet compared to a comforter is that they are designed to be used without a top sheet. If you're not the type of person who likes to spend time making your bed, a duvet is a great choice. Since you don't need a top sheet, making your bad with a duvet cover is a faster process.
Fun fact, making your bed without a topsheet is also known as "European Style"
When you are buying a duvet cover, one convenient consideration is whether the duvet cover has interior ties. These are ties in the corners of the duvet cover that can be used to hold the duvet comforter in place so it doesn't move within the cover.
How to Choose a Duvet Material
While the fabric weight of a duvet might not seem like a significant consideration, it can make a big difference. If a duvet is made from heavy fabric, it will be very heavy and squish the down comforter. When this happens, the air is actually compressed out of the down comforter which reduces the insulating properties of your comforter.
The weight of a heavy duvet can also be uncomfortable for many people – who wants to lay under a bunch of weight?
When choosing a duvet cover, look for a soft, lighter weight material that you can easily wash at home for maximum convenience and comfort.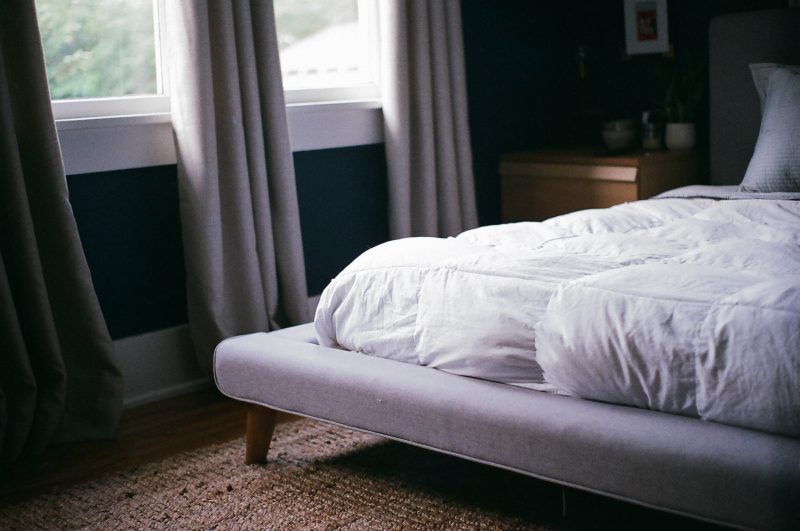 What is a comforter?
Comforters are more common than duvets in the United States. As such, you can usually find a wider range of colors, styles, and patterns on comforters. Unlike a duvet, a comforter does not have a removable cover. Rather a comforter has two thicker, quilt like, layers encompassing the bedding insulation – typically this is down or synthetic. Often, comforters are quilted or sewn through in order to keep the insulation in place.
Since the outer layers are thicker than a duvet cover, they tend to press the air out of the insulation, making it not as fluffy as a down comforter. Given this thinner starting point, some people think that the comforter "goes flat" faster than a duvet.

Many people prefer comforters because you don't need a separate cover for them as you do with a duvet. Once you have your comforter, you're good to go. Additionally, you can often find comforters in bedding sets which feature comforters, sheets, pillowcases and shams – making it easy to have a stylish bed with minimal effort.
Comforters are used with top sheets and can be used with other quilts and blankets which is great for creating a layered look on your bed.
As there are so many options for comforters they tend to be a popular choice for kids beds and for cost conscious shoppers.
What is a comforter cover?
There's no such thing as a comforter cover! Comforters are "all in one" and have their covers built in so you don't need an additional cover. If you want to update the style of your comforter, you can try to put a duvet cover over your comforter. If you do this, be careful and pay attention to your dimensions! Duvets and duvet covers tend to be smaller than comforters so make sure your comforter and the duvet cover you are looking at fit well together.